TTP Group (Rosenheim)/ VenturisIT GmbH (Bad Soden), March 9th, 2022: TTP Group introduces the new top management of its subsidiary VenturisIT GmbH. Stephan Decker moves up to the management board and takes over the position from Dr. Andreas Bonhoff, CEO of TTP Group, who has chaired the company as interim managing director for one and a half years. Stefan Eisen is the new COO, Ulrich Pfisterer moves from management to product management, where he will focus on the further development of the 3D CAD software TRICADms.
Before joining the management board, Stephan Decker has been Managing Director of VenturisIT GmbH since May 2021. Previously, he spent more than four years at Trimble Germany GmbH as regional sales manager and BIM representative for the company, with primary responsibility for sales in eastern and southern Germany. At VenturisIT, he brings his experience in the field of construction with a focus on building services engineering: "We are focusing on building services and plant design. Based on high-performance basic platforms, we can plan very large and complex infrastructure projects with TRICADms, compared to other software providers – plus, we are the only provider that bridges the gap between building services engineering and plant design".
Stefan Eisen, the new Chief Operating Officer (COO), has shared Managing Director responsibilities with Stephan Decker since 2021. He brings in an excellent understanding of the user side, having been the owner of an engineering company for CAD services and project coordination with TRICADms for 20 years. Until his appointment to the management team, he worked as a consultant for VenturisIT for three years. Stefan Eisen is responsible for consulting, support, training, and research & development. "We are continuously working on making users' work more convenient, faster and quality-enhancing using digital transformation in the construction industry. With 'seamless digitization', we enable end-to-end processes: from the planner to the executor to the operator. For BIM and digital twins."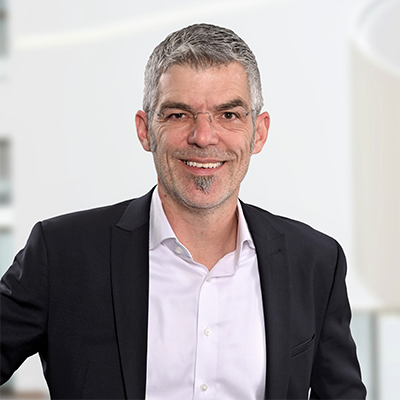 Ulrich Pfisterer, also a member of the management board of VenturisIT until March, will from now on significantly shape and focus on the future of TRICADms with his know-how and outstanding intuition and knowledge: "The experience and requirements of our customers will be even more strongly incorporated into TRICADms. In this way, we are shaping the current developments of digitization and transformation in our core market – in an application-oriented and customizable way."
The result: Open BIM collaboration and consistency as the basis for digital twins and other platforms. TRICADms is the hybrid and comprehensive solution for all MEP and plant projects.
About TTP Group: TTP Group is specializing in consulting and engineering services for the process industry. Over 1,000 highly skilled employees are working at more than 28 offices in Austria, Belgium, France, Germany, Switzerland, and India. With three strong brands – Triplan, Pharmaplan, and VenturisIT – established for over 50 years, TTP Group is one of Europe's leading engineering companies for the process industry, working for clients worldwide.
VenturisIT is a specialized niche provider in the field of 3D CAD software solutions for building services engineering and plant design. With digital transformation in the construction industry, TRICADms simplifies the planning of even complex infrastructure projects and makes them clearer, faster, and thus more economical. Sustainable projects are thus efficiently implemented throughout their entire life cycles. More than 500 well-known customers can plan according to open BIM, using complete data sets from TRICADms for digital twins thanks to seamless integration. The impact of the software and services only unfolds in a strong and committed team. VenturisIT GmbH has been successful since 1983 and uses the experience gained to shape the future.
Triplan is a leading lifecycle engineering and EPCM(V) partner for the chemical, life science, and petrochemical process industry. The company provides consulting, front-end engineering, execution of investment projects, and site engineering services. As a premium partner for renowned international companies, Triplan optimizes and plans laboratory, pilot, and production plants as well as utility systems and infrastructure.
Pharmaplan is one of the leading engineering companies for the GMP regulated industry in Europe. Highly recognized for integrated and holistic planning, Pharmaplan designs and realizes research buildings and production facilities for its customers. Pharmaplan covers the entire value chain of pharmaceutical engineering from consulting to EPCMV projects and upgrades to local site support.
With highly qualified colleagues working in areas such as project management, process engineering, GMP, laboratory planning, architecture, building services, and digital factory, Pharmaplan sets the course for the global supply of medicines of tomorrow.